You can add, remove, or edit your cell phone number and email address as well as adjust your app and desktop notifications via your Remind dashboard.
On web:
Log into your Remind account on a computer.
Click your name in the upper left corner and then click on "Account settings."
Select the "Notification Preferences" tab.
Set your preferred way to receive notifications.
Note: You can change, add, or remove an email or phone number in your account on this page. Once added, you will need to confirm your new device through a 4-digit confirmation code; so make sure you can easily access your landline and/or mobile number.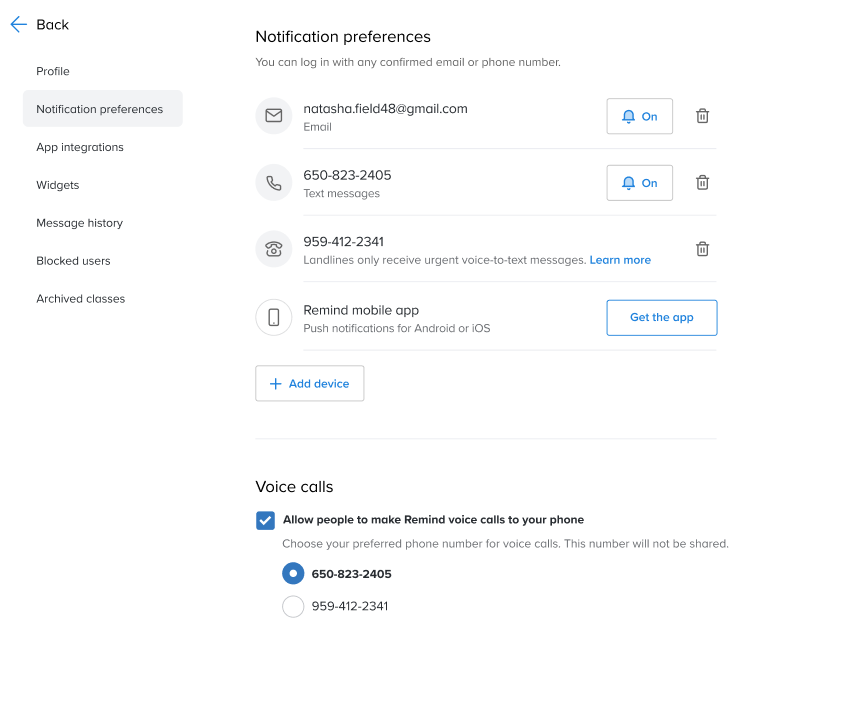 Via Android:
Log into the app on your phone.
Click on the three vertical dots in the upper right corner of the screen.
Click on Account.
Click on the gear in the top right and choose 'Notifications.'

Choose any combination of push notifications for the app, email, and text (at least one needs to be turned on).
To remove your cell phone number from your account, press and hold the number and you'll see the option to delete it.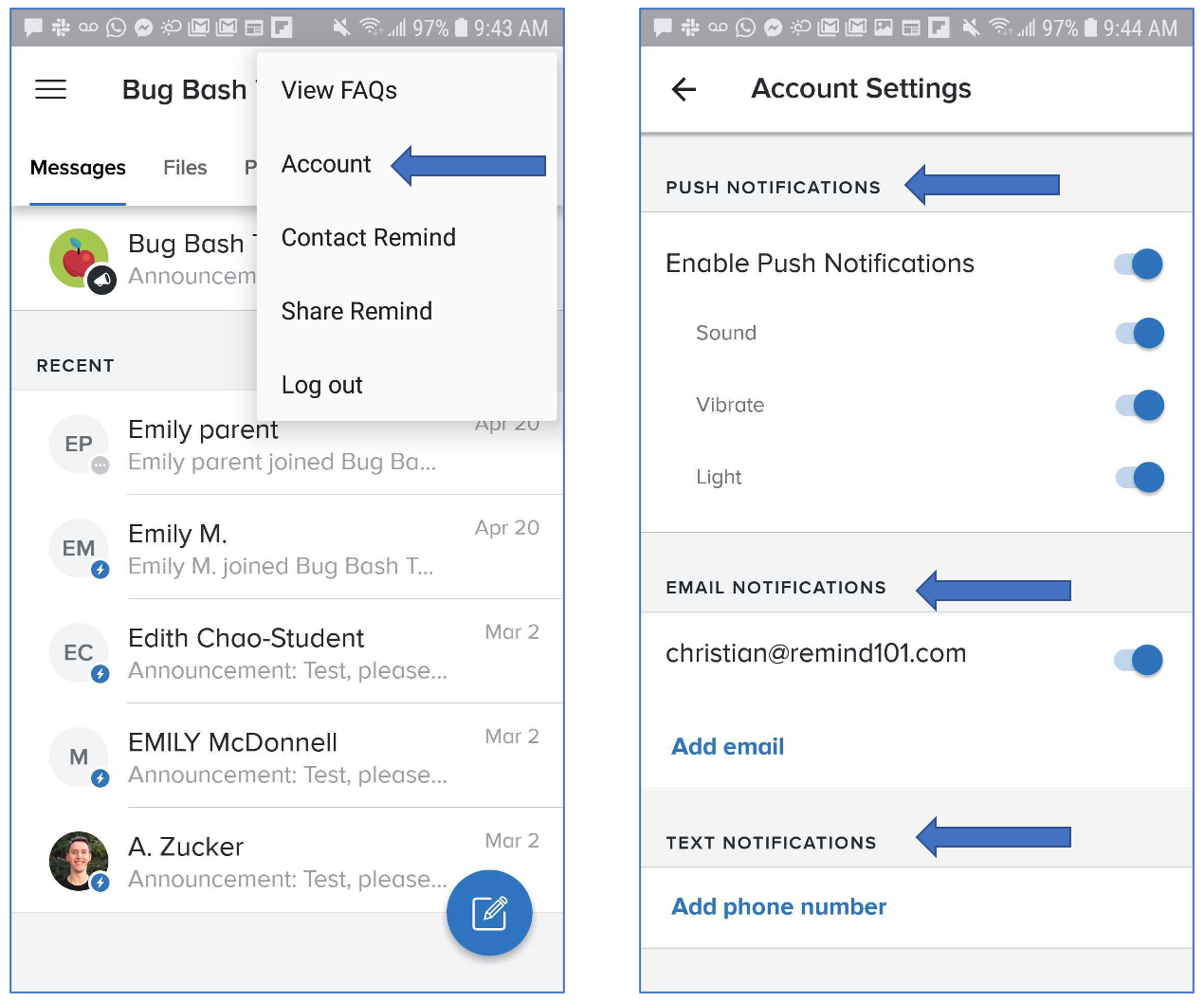 On iOS:
In the app, tap the gear icon in the upper left corner of the screen.
Choose "Push" (the Remind logo pops up at the top of your screen if you receive a message), or double check your cell phone number and email address and save those preferences.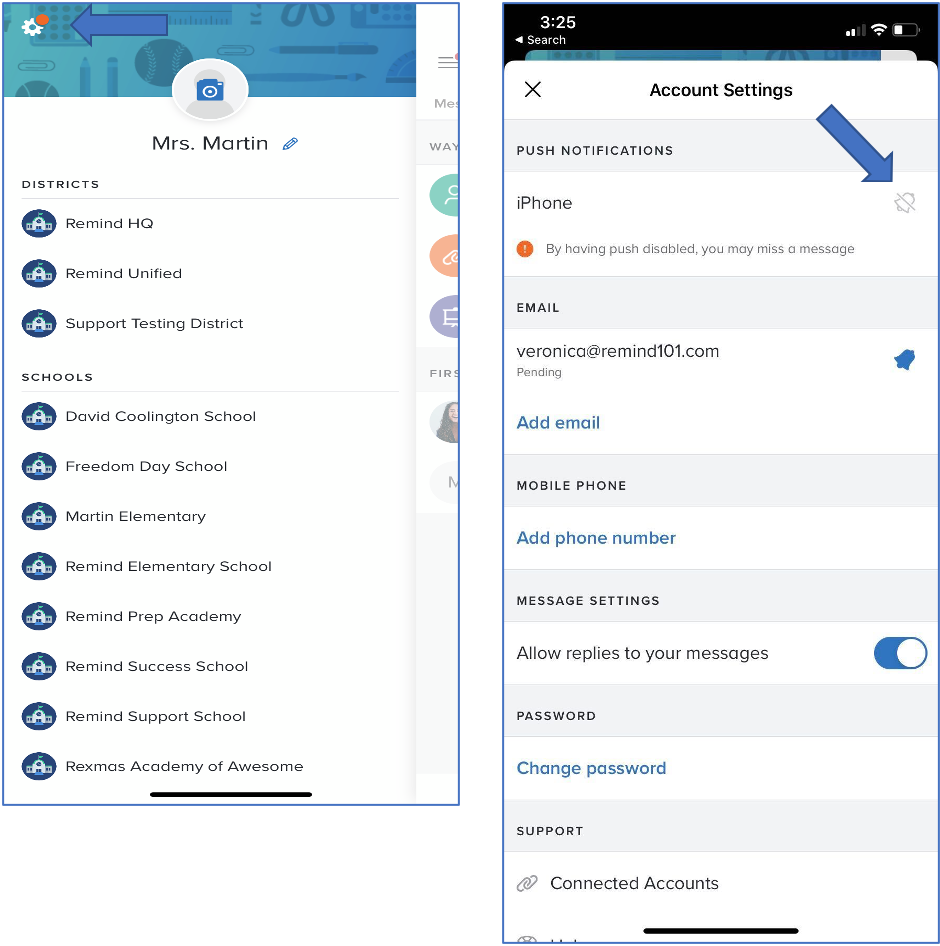 Note 1: When you download the app, push notifications are turned on and your text and email Remind messages are automatically disabled - so you do not receive duplicates.
Note 2: If you are adding your landline number to your account, keep in mind that it will only be reachable for:
Voice calls: With voice calls, you can reach both mobile and landline numbers. Personal phone numbers stay private and calls are automatically logged.


Urgent messages: When administrators send urgent messages, they will reach everyone in your community across all available devices, including landlines.